Last call for a reduced rate!
Early pricing ends on December 15th, so don't miss out.
An International Convention is an amazing experience. Make sure you don't miss out on this opportunity to attend a convention so close.
https://msgfocus.rotary.org/c/1EHkntAfuwFHUyGna3QTAvtlauCR
Please have all members participate in the 2021 Rotary All-Member Survey!
There is still time to complete the 2021 Rotary All-Member Survey. This is your opportunity to tell us what you like about being a Rotary member and how we can improve your membership experience.
To begin the survey, click the link below. The survey will take 15 to 20 minutes to complete and will be open until 10 December 2021. https://rotary.qualtrics.com/jfe/form/SV_5C3Nsmp9vID6ijQ
Only one survey can be submitted using the link, so please do not forward or share this email. If you have any questions, contact surveys@rotary.org
Make sure your club is prepared for the upcoming January Invoice from Rotary International.
Recently, RI sent a friendly reminder to all clubs to make sure they have correct membership numbers reported in Rotary Club Central.
It's important that your club's member information is up-to-date, because Rotary cannot change the club invoice after it has been generated or accept membership updates with your payment.
As a current club officer, you can ensure that your club invoice will be correct by updating the information in your local database.
Your club has indicated that it is using a local country or district database connected to RI to manage membership. Please make all updates to membership in your local database.
Report all new or terminated members and 2021-22 club officers no later than 1 January 2022.
Members with admission dates of 1 January 2022 or before will be counted for the January 2022 club invoice.
Members with termination dates of 1 January 2022 or before will not be counted for the January 2022 club invoice.
If you are interested, you are able to see your membership changes reflected in Rotary International's database by signing into My Rotary. If you see any discrepancies please contact data@rotary.org
I hope to see all of you there!
Pic of the Week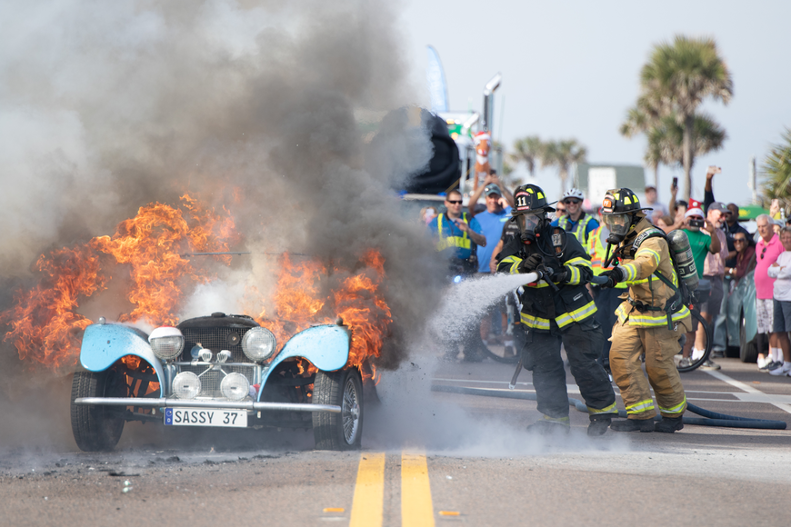 The Rotary Club of Flagler Beach had their annual Christmas Parade. You never know what that group is going to come up with. Great job Rotary Club of Flagler Beach, way to heat up the Holidays!
Service Above Self,
Coop