RYLA 2022
It is with great regret that I must inform everyone that District 6970 will not be holding a RYLA program this year. While we were able to hold a very successful Virtual RYLA in 2022, we have had some changes in leadership and will need some time to rebuild the RYLA team in our district.
We will be looking for some folks that have a passion for the RYLA program and a vision to lead it into the future. We are calling for Rotarians that would like to help creating an awesome RYLA in 2023 and into the future.
If you have an interest, please reach out to Youth Services Chair, Michael Bruce  mtb@infinitydesignbuilders.com
Online Resources
Are you ready to learn more about the great online resources available from Rotary International?
Join the Zone 34 Public Image Team on Monday 31st January 2022 as they continue its monthly webinar series and review some of the great online tools and resources offered to all clubs and members of Rotary International.
Showcasing some of the key updates and new features now available from the Rotary Brand Center, you and your club members do not want to miss out on this most informative and valuable webinar, which promises to be highly beneficial to all.
Register now at www.cognitoforms.com/RotaryZone34/_202202ShowcaseRIOnlineResources
Upcoming Events in our District
Florida In February BBQ Contest – Hosted by the Rotary Club of Deland and benefiting Volusia-Flagler YMCA.
Where: Deland Elks Lodge 614 S. Alabama Ave, Deland
When:  Saturday, February 19th, from 10:00 a.m. to 4:00 p.m.
Join the San Jose Club for their 19th annual President's Day Charity Golf Tournament at Deer Creek to be held on Monday, February, 21st at 11:00 a.m. with a noon shotgun start. Boxed lunch, BBQ, and awards after play. A variety of player packages and sponsorship levels are available. Proceeds benefit multiple organizations, including the Williams YMCA, Boy Scouts, Seamark Ranch, Field of Dreams Baseball, and ReThreaded. Contact Mike Farmand at (904) 349.6838 ext.103 or Mike Blakey at mblakey@gtleasing.com for more details.
Save the date! The Rotary Club of Ponte Vedra would like you to join them on May 22nd for their 8th Annual Rubber Ducky Regatta. Details coming soon!
Pic of the Week: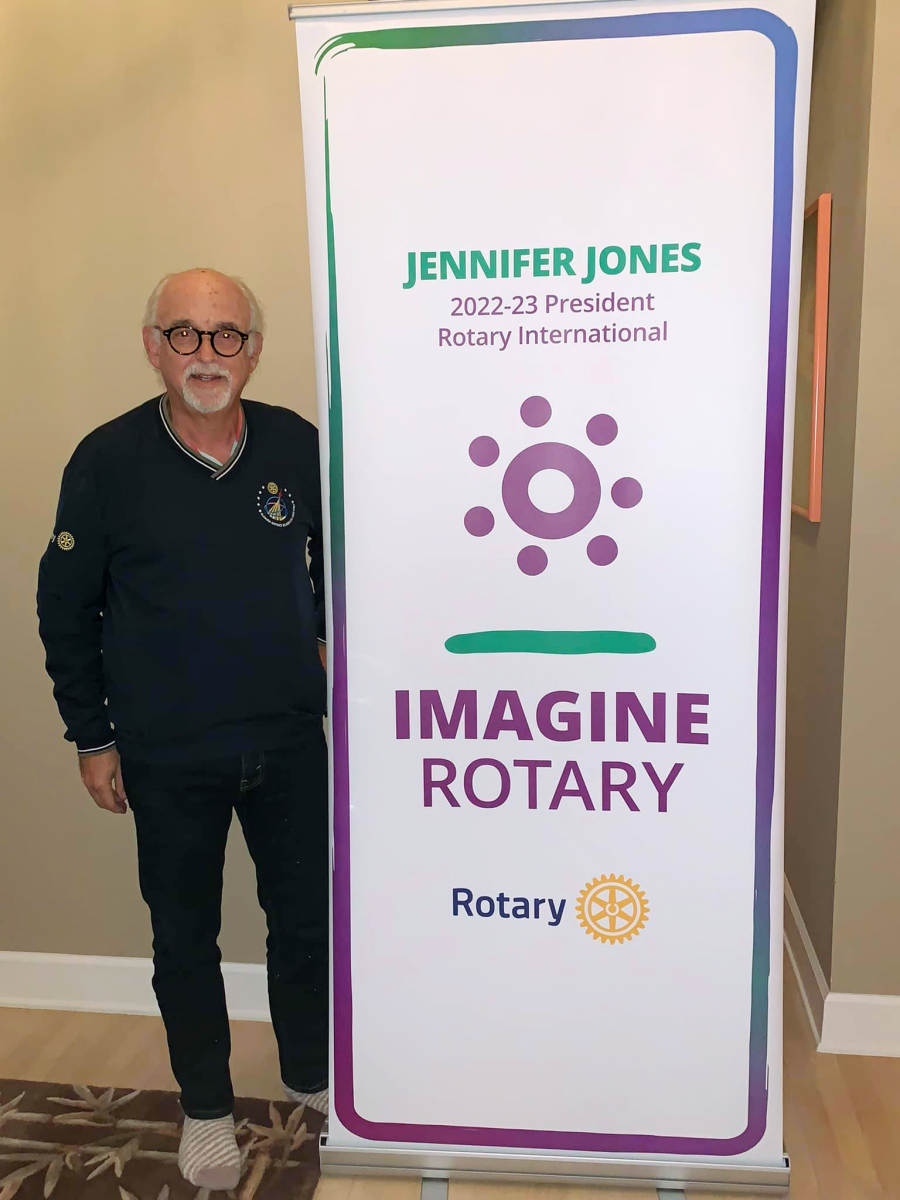 No, not the same picture as last week. Last week was the Rotary theme for 22-23, with Rotary International President Elect Jennifer Jones.
Unfortunately, I was unable to find any new pictures of Jennifer Jones, so we are stuck with District Governor Elect, Dr. Jeff Michelman, with our Rotary theme for next year.
"Imagine Rotary"
Service Above Self,
Coop