Welcome to Rotary Week 34. This is the best part of the Rotary year with so many things going on. PETS is just two weeks away and our presidents-elect, AG's, and other district leaders will be getting together to plan and train for the next Rotary year. Next week, we'll be back together in Orange Park for Rotary Leadership Institute. And, of course, we have District Conference and Assembly coming up at the end of April. In between, we have Rotary events throughout the District nearly every day of the week.
Not much to report this week, but I do have a cool story from one of our clubs in the district that I thought was too good not to share.
With a club that's 55 years old, we don't see many firsts. But tonight we were able to celebrate the first time we've had 3 Presidents from the same family. We are thrilled to have Shawn Asmuth, our third Corrigan, take the helm of the Rotary Club of West Jacksonville for the 2022-23 Rotary year. Shawn has served much of her Rotary career in Alabama, and is a Past District Governor. We were thrilled when she moved back home to Jacksonville and became a part of the West Jax Rotary family with her father, Big Mike Corrigan, and her brother, Michael Corrigan.
It will be especially meaningful to have her serve as the 4th female President of our club (all in the last 10 years!) as Rotary International shatters a glass ceiling with the first female President of the organization, Jennifer Jones. It is an exciting time to be a Rotarian.
Upcoming Events in our District
Join the San Jose Club for their 19th Annual President's Day Charity Golf Tournament at Deer Creek to be held on Monday, February, 21st at 11:00 a.m. with a noon shotgun start. Boxed lunch, BBQ, and awards after play. A variety of player packages and sponsorship levels are available.
Proceeds benefit multiple organizations, including the Williams YMCA, Boy Scouts, Seamark Ranch, Field of Dreams Baseball, and ReThreaded. Contact Mike Farmand at (904) 349.6838 ext.103 or Mike Blakey at mblakey@gtleasing.com for more details.
Save the date! The Rotary Club of Ponte Vedra would like you to join them on May 22nd for their 8th Annual Rubber Ducky Regatta.
Follow the link for more information. www.dacdb.com/index.html?FW=SF&BaseDir=62B692333E184FEB4959AEA42135669D&Path=89151/Downloads/Rubber Ducky Regatta 2022/Rotary Club of Ponte Vedra-Rubber Ducky Regatta 2022-Save the Date-FINAL.docx
Pic(s) of the Week: 
Double pics this week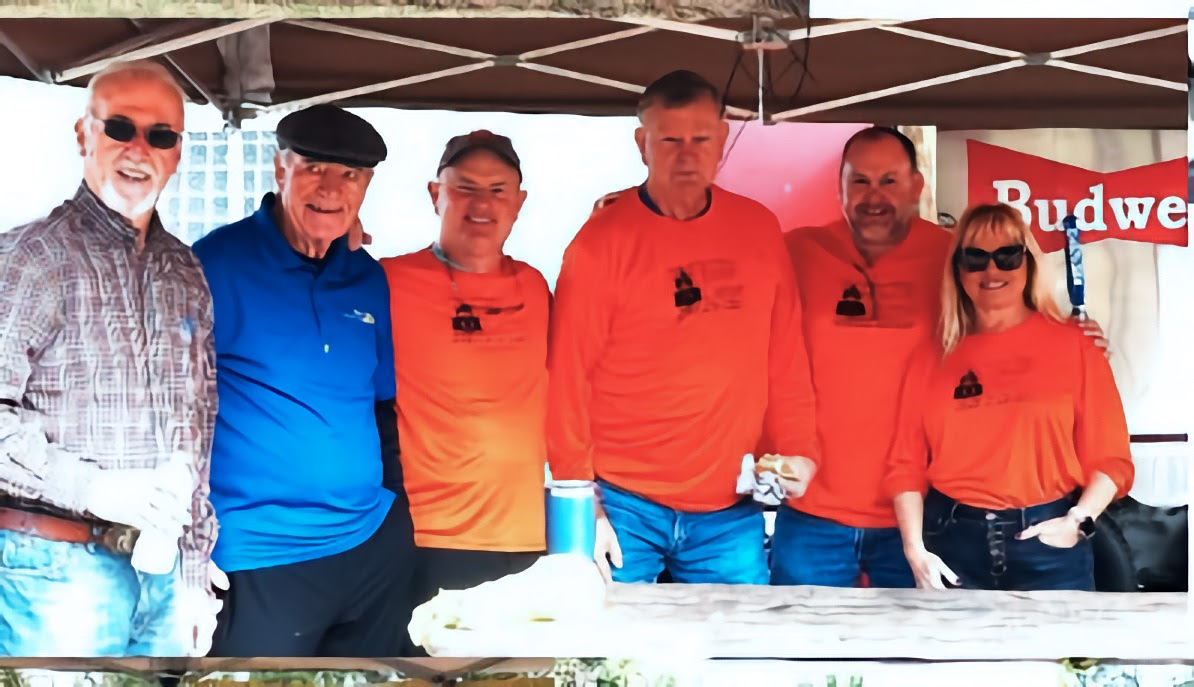 On February 12th, I had the opportunity to work with Rotarians from several clubs in the Ocala area that came together to put on the annual Duck Derby. What a great event.
This past weekend, I had a Delightful, D-wonderful time in downtown Deland. The Rotary Club of Deland with assistance from the Deland Rotaract and other Rotarians, put on a spectacular event. This was the first of what is sure to be many annual Florida in February Barbeque Contest.
Service Above Self,
Coop