Here we are at week 50 and, just like that, the Rotary year is almost over. What an incredible year it has been. Alas, we are back together in person and it couldn't feel any better. Rotary has indeed been better with us all together!
Those of us that had the opportunity to attend the International Convention in Houston had quite a treat. We got to hear Rotary International President Elect Jennifer Jones and her vision of the future of Rotary. She spoke about being the first woman to lead Rotary and said that being the first has no meaning until there is a second and third. We're on our way, Jennifer, looking forward to serving with you!
For a great review of the International Convention, we need not go any further than our own very talented Bob Wiltfong, President Elect of Ponte Vedra and a media dynamo.
Day 1 – https://youtu.be/kNgnFTaCcYE
Day 2 – https://youtu.be/4ErJW_Lt6r0
Day 3 –  https://youtu.be/XHiLYBjum6M
Day 4 – https://youtu.be/Dz0RgRDry24
Thanks Bob, for all you do for Rotary!
A Quick Update on the 2022 Council on Legislation
PDG Dave Faraldo of the Rotary Club of Orange Park represented our district at this council meeting and did an outstanding job.
The four-day conference, held in Chicago, Illinois, USA on April 10th-14th, marked Rotary's first successful attempt to host a hybrid international event since the outbreak of the COVID-19 pandemic. About 520 representatives represented Rotary districts around the world; about 60% attended in-person, and the rest participated via Zoom.
This year's council reviewed and voted on more than 90 enactments that would change RI's constitutional documents. Among the highlights is the legislation that promotes diversity and builds a well-balanced Rotary membership.
Please see the link below for a quick update on items that may be of interest to you.
https://my.rotary.org/en/council-legislation-wrap-up

Rotary Leadership Institute, Saturday August 6th
We have another Rotary Leadership Institute coming up in August at the Palm Coast campus of Daytona State College.
Click here to Register NOW for RLI – Palm Coast- 6970.
Upcoming Events: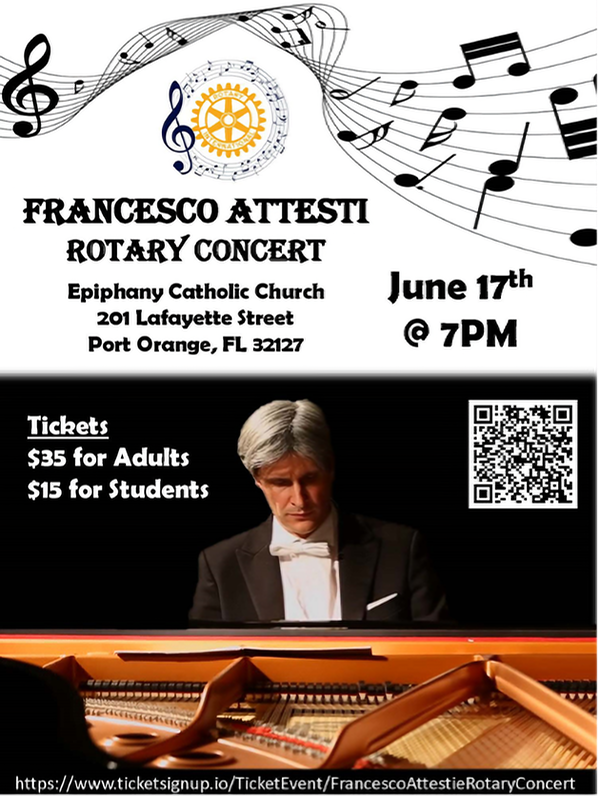 Pic of the week!

This week's pic is the DG class of 2021 – 2022 (as many as could fit in the picture anyway). Seated in the center and front is RI President Shekhar Mehta. This was the first time many of us had the chance to meet each other face to face.
Service Above Self,
Coop