And just like that, we're at the end of our Rotary year!
It's the end of our Rotary year, not our Rotary journey. A great thing about Rotary is that at the end of one Rotary year begins another new and exciting Rotary year. It's a time for the old guard to take a breath and for the new guard to lead our clubs and district into the future. Just imagine the possibilities. What a fantastic journey we've experienced together. I hope your lives have all changed through the opportunity of service through Rotary.
I want to give a  big shout-out and a huge hug to my Lt. Governor, Editor, Chief of Staff, and in general, right-hand woman, Carolyn Mudgette. We agreed to take on this journey together, and together we've worked tirelessly to the end. Without question, I could not have done this without you, and I will forever owe you one of those Rotary debts that can never really be paid. You are an amazing, beautiful, and powerful woman, and I am so fortunate to have been able to serve with you.
Best of Luck to You,  District 6970…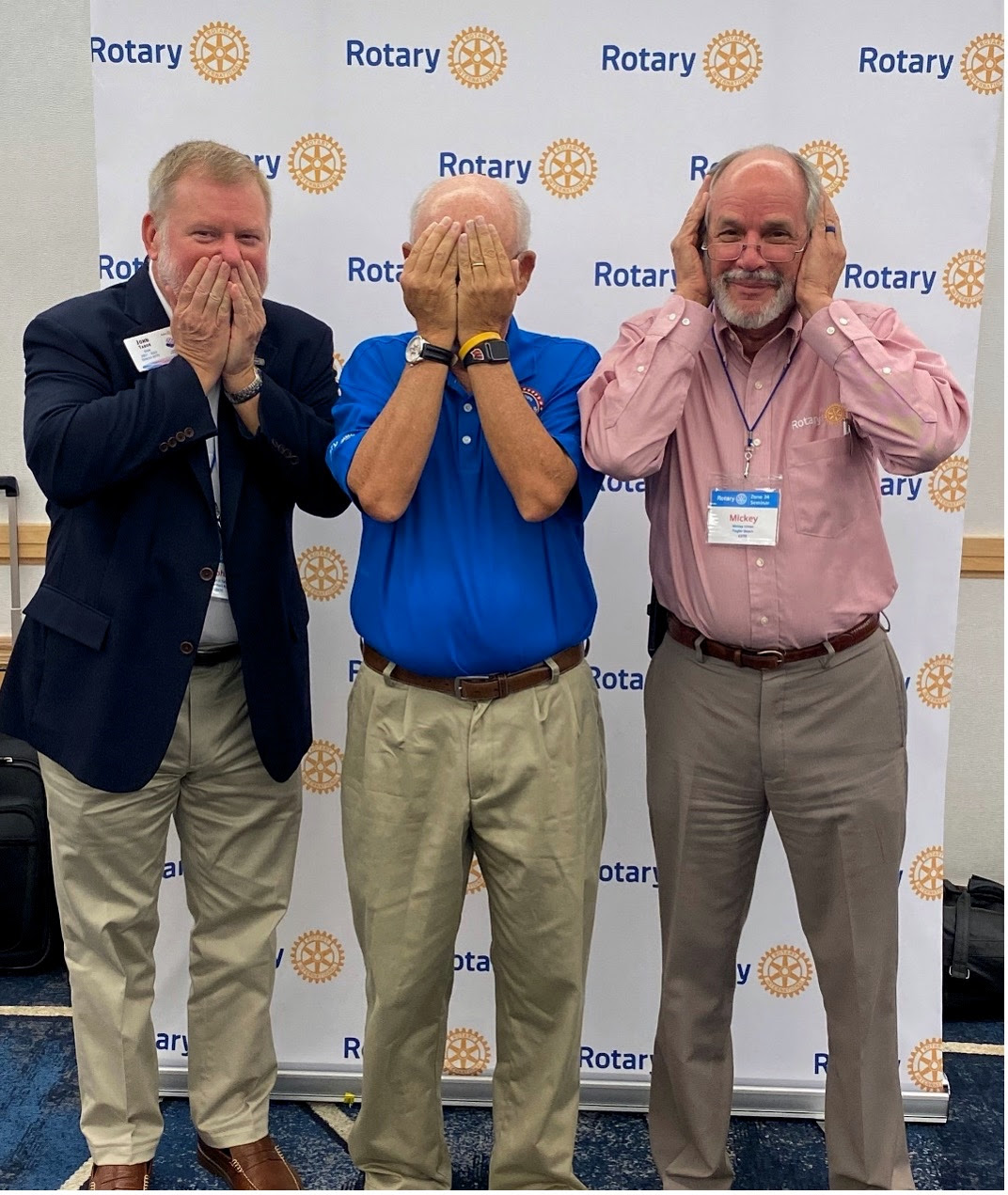 Well, it looks like DGND Mikey will hear no evil, DGN John will undoubtedly speak no evil, and we're not exactly sure what DGE Jeff is doing, but I know he'll be the one leading the district in just a few short days. Best of luck to all of you.
Rotary Leadership Institute, Saturday, August 6th 
We have another Rotary Leadership Institute coming up in August at the Palm Coast campus of Daytona State College. Log into DACDB to signup 

 Register NOW for RLI – Palm Coast- 6970 
Parting Shot
What a year of opportunity to serve and do good in the world! It was an honor to serve with Rotarians like you, and certainly there will never be a year like this one.
Service Above Self and signing off.
Coop