Happy week 6 of our Rotary Year everyone!
I am very proud to announce the addition of our newest club to the District 6970 family, The Rotary Club of Northwest Jacksonville! Congratulations to Club President Dale Moe and his very capable Board of Directors and members. This club was formed to serve a community in need. I look forward to working with this awesome group of Rotarians.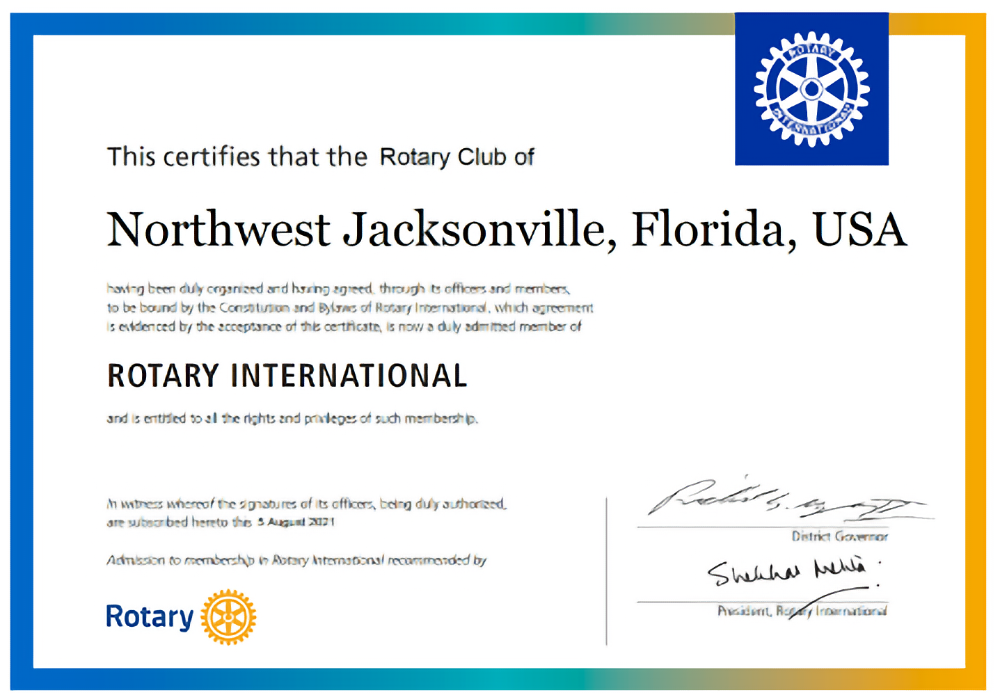 Presidents, we need to see your face.
We're missing some of your pictures on our district website and we'd love to have all of your beautiful faces represented. Please take a look at https://rotarydistrict6970.org/club-presidents/
If you don't see your face there, please either upload your photo via DACdb or send me a picture that we can use and we'll help get it on the site.
How do we rate?
Have you ever wondered how The Rotary Foundation compares to other charitable organizations when it comes to maximizing dollars raised to dollars going to those in need?
It should make us all proud to represent and contribute to an organization that runs so well and does so much. See the links below to find our more about The Rotary Foundation and other charities.
https://www.charitywatch.org/charities/rotary-foundation-of-rotary-international
https://www.charitynavigator.org/ein/363245072 
Pic of the Week
But where are the clowns??
Send in the clowns.
Don't bother, they're here.
Celebrating National Clown Week with President Ann Martorano and the Rotary Club of Port Orange – South Daytona.
Have a great week everyone!
Service Above Self,
Coop