District 6970 and Club Officers Liability Insurance
U.S. Club Liability Insurance Program
Effective September 1, 2017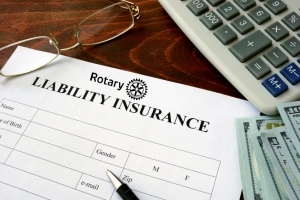 Active U.S. Rotary clubs and districts are provided with general liability and directors and officers/employment practices liability insurance through the U.S. Rotary Club and District Liability Insurance Program. The Program is financed by insurance assessments collected from U.S. Rotarians.
The Program does NOT provide coverage for bodily injury or property damage sustained by a first-party insured, such as a Rotarian or volunteer.
HOW TO OBTAIN INSURANCE MATERIALS
To obtain a certificate of insurance, insurance policies and summaries, and loss control guidelines, please visit the Insurance Information Portal.
Note: Insurance information Portal is a protected website and can be accessed with a user name and password only. User name and password have been provided to club and district officers through the annual mailing. You can also contact the broker — Arthur J. Gallagher (AJG) to obtain a user name and password at rotary@ajg.com.
REPORTING AN INCIDENT
To report an incident, please contact Rotary International Risk Management.
U.S. Rotarians can also contact AJ Gallagher by: email: rotary@ajg.com | Telphone: 1.833.3ROTARY (1.833.376.8279)
INSURANCE BROKER
AJG, Inc., (833) 376-8279, rotary@ajg.com
Julita Brzozowska, Risk Manager, (847) 424-5394

Carol Dietz, Assistant Risk Manager, (847) 424-5245

Katie Rabs, Risk Management Specialist, (847) 866-4494